17 juin 2021
3..2..1... Put the Ultra Bad mode on !
The best badminton players will be back in Coubertin for the 2021 Yonex French Open edition, from October 26th to 31st of 2021. Will you be there?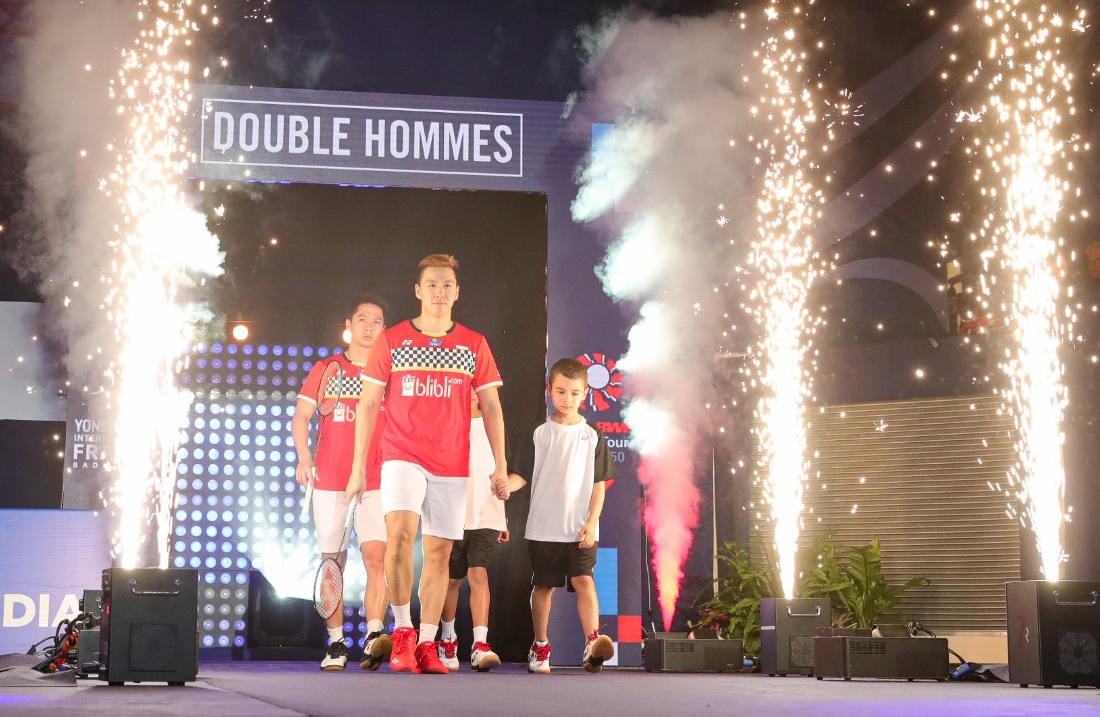 Only 3 months after the Tokyo Olympics, and 1 month before the 2021 World Championships, badminton top players will be in Paris to play the Yonex French Open, one of the 8 most prestigious tournaments in the world.
Yonex French Open offers a spectacular show with the top 15 simple players and the top 10 double players and an amazing atmosphere. Unforgettable thrills and chills guaranteed!
Take part in this major badminton event! Choose the offer that fits you the best: all week long, on the week-end or just one day, every options are now opened for sale! Are you ready to live the Ultra Bad experience!?
Special measures:
In relation with the evolution of the Covid19 restrictions implemented by the French government, the FFBaD has decided to show caution with the following provisions:
Only 50% of the tickets areavailable from now. Depending on the evolution of the sanitary situation and the restrictions, new tickets could be released for sale Stay tuned !
When purchasing your ticket, your choice is limited to the Seat Category (Gold, 1, 2 or 3) and the stand (no choice available for the row or seat). Depending on the restrictions during the event, our volunteer will show you the available seat in your stand when you arrive in.
If the French Open is cancelled due to Covid-19 restrictions, the Organizing Committee will propose a total refund to all ticket holder.
I order