>
The Event
>
The HSBC BWF World Tour
The HSBC BWF World Tour
30 tournaments are composing the HSBC BWF World Tour. The Yonex French Open ("Super 750") is one of the 10 biggest tournaments in the world
The World Badminton Federation launched on january 2018 its new International World Tour, as a remplacement of the Metlife Superseries. The French Tournament has since become more important, as it reaches the third level, called "Super 750"
The HSBC BWF World Tour features five levels, with different levels of prize money in each of the tournaments. At the pinnacle is the signature HSBC BWF World Tour Finals with a shared jackpot of US$2 millions.
The other three levels showcase a branding and numbering convention that easily identifies them as a cohesive event structure.
FINALS: HSBC BWF World Tour Finals (TBD)
HSBC BWF World Tour Super 1000: Four tournaments (China, England, Indonesia and Malaysia)
HSBC BWF World Tour Super 750: Six tournaments (China, Denmark, France, India, Japan and Singapore)
HSBC BWF World Tour Super 500: Nine tournaments (Australia, Canada, Finland, Hong Kong, Indonesia, Japan, Korea, Malaysia, and Thailand)
HSBC BWF World Tour Super 300: Eleven tournaments (Chinese Taipei, France - Orléans Masters, Germany - German Open & Hylo Open, India, Korea, New Zealand, Spain, Switzerland, Thailand and USA):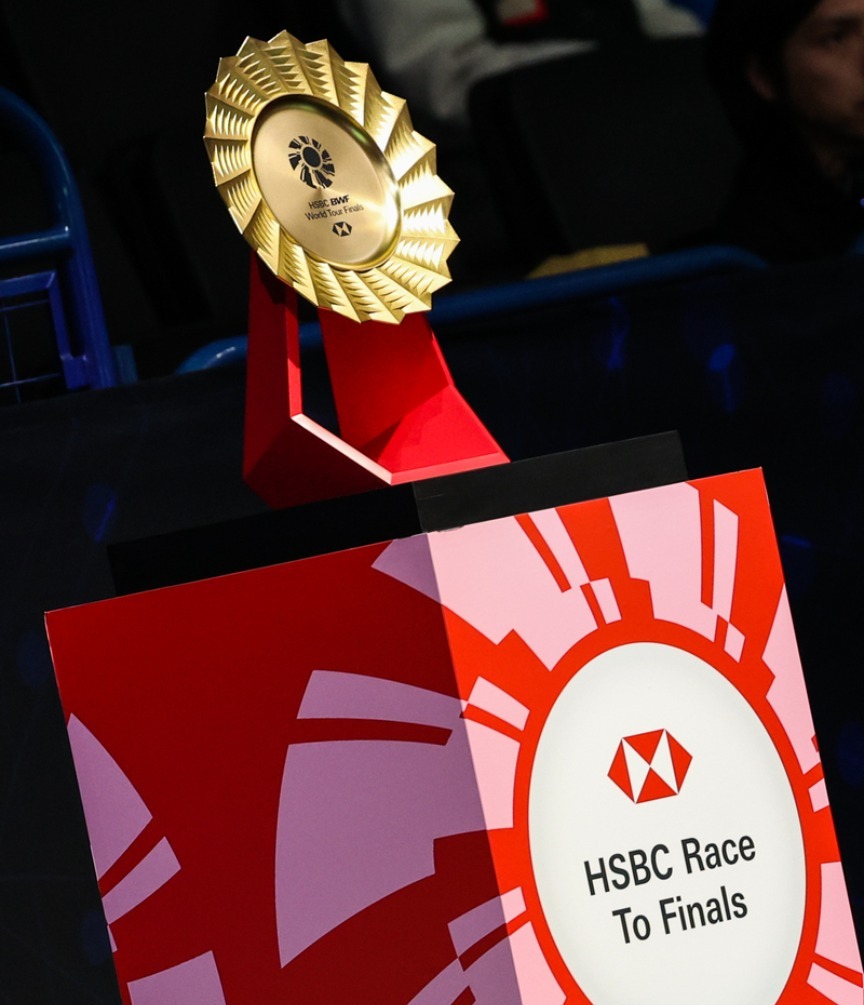 2023 Calendar
January
10-15 Malaysia Open 2023 (Kuala Lumpur) - Super 1000
18-23 India Open 2023 (New Delhi) - Super 750
24-29 Indonesia Masters 2023 (Jakarta) - Super 500
February
31-05 Thailand Masters 2023 (Bangkok) - Super 300
March
7-12 German Open (Mülheim) - Super 300
14-19 All England (Birmingham) - Super 1000
21-26 Swiss Open (Basel) - Super 300
April
1-6 Spain Masters (Madrid) - Super 300
4-9 Orléans Masters - Super 300
May
23-28 Malaysia Masters (Kuala Lumpur) - Super 500
June
30-4 Thailand Open (Bangkok) - Super 500
6-11 Singapore Open (Singapore) - Super 750
13-18 Indonesia Open (Jakarta) - Super 1000
20-25 Taipei Open (Taipei) - Super 300
July
4-9 Canada Open (Calgary) - Super 500
11-16 US Open (lieu à déterminer) - Super 300
18-23 Korea Open (Seoul) - Super 500
25-30 Japan Open (Tokyo) - Super 750
August
1-6 Australian Open (Sydney) - Super 500
8-13 New-Zealand Open (Auckland) - Super 300
September
5-10 China Open (Changzhou) - Super 1000
12-17 Hong-Kong Open (Hong-Kong) - Super 500
October
10-15 Finland Open (Vantaa) - Super 500
17-22 Denmark Open (Odense) - Super 750
24-29 French Open (Rennes) - Super 750
November
31-5 Hylo Open (Saarbrucken) - Super 300
7-12 Korea Masters - Super 300
14-19 Japan Masters - Super 500
21-26 China Masters - Super 750
28-3 India International - Super 300
December
13-17 HSBW BWF World Tour Finals (TBD) - FINALS