29 Aug 2022
The new world champions
For the 27th edition of World Championships, best badminton players were at the Metropolitan Gymnasium in Tokyo. Akane YAMAGUCHI (WS) and CHEN/JIA (WD) keep their title, Olympic Champion Viktor AXELSEN (SH), men's doubles CHIA/YIK and mixed doubles ZHENG/HUANG reach the first place of the competition.
Men's singles
Olympic Champion Viktor AXELSEN become the new World Champion. The Danish player, world n°1, won the final against the surprising Kunlavut VITIDSARN (n°17, Thailand). With this final, won 21/5 21/16, AXELSEN takes his second world title, after the one he took in Glasgow, in 2017.
The draw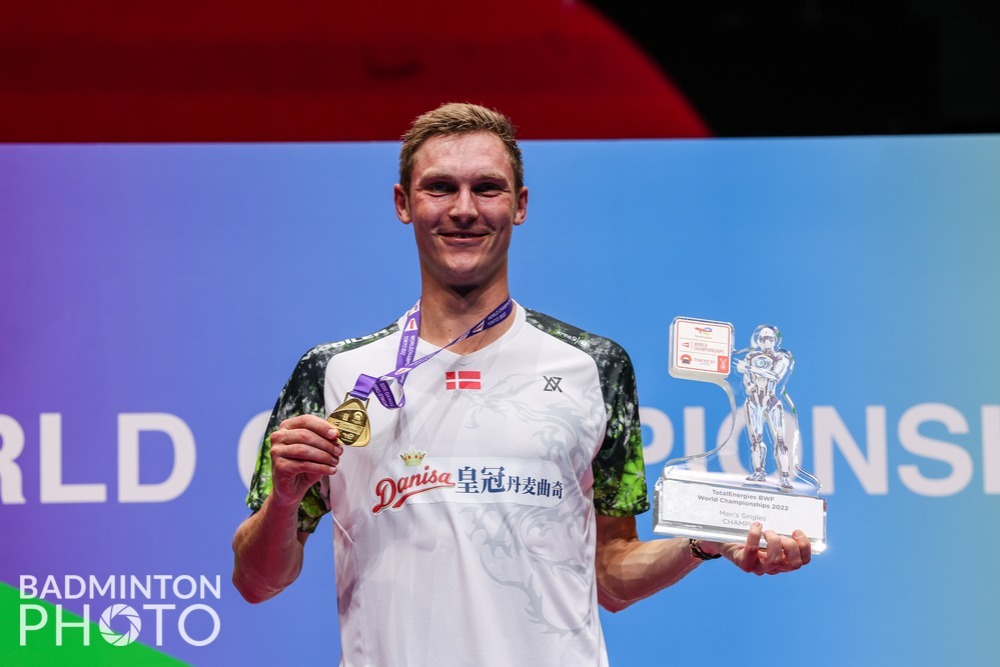 Badminton Photo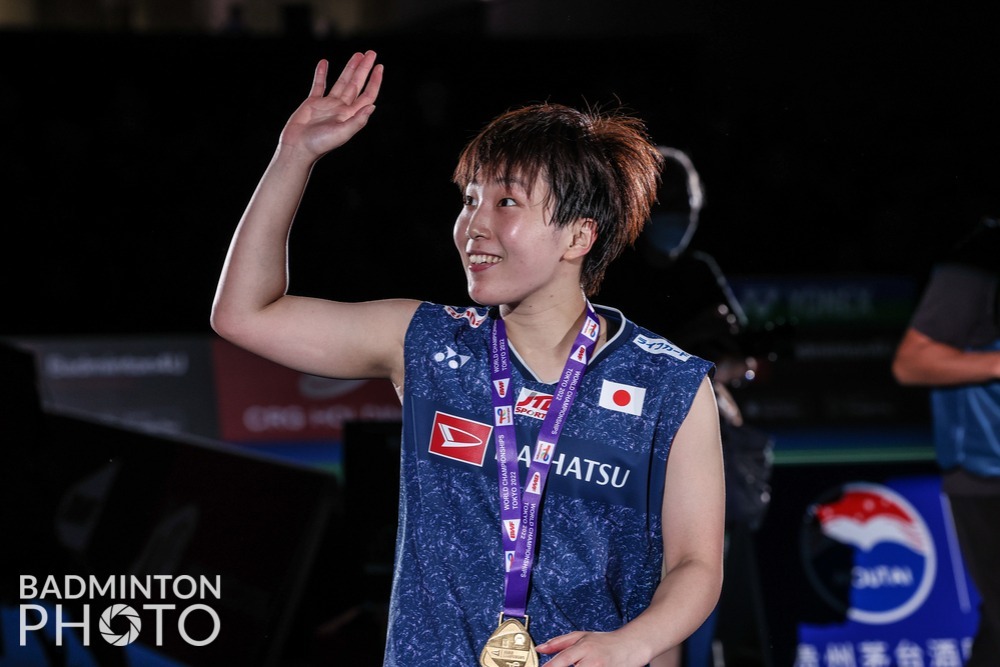 Badminton Photo
Women's singles
World number 1, Akane YAMAGUCHI, Yonex IFB 2021 winner, keep her title. Against the Olympic Champion, CHEN Yu Fei (n°4), the Japanese player need 3 games to take the final and win again the World Championships, in Tokyo, in front of her fans, 21/12 10/21 21/14.
The draw
Men's doubles
Men's doubles Aaron CHIA/Soh Wooi YIK (n°6) give first World Championship to Malaisya since 1977. Against the Daddies, Mohammad AHSAN/Hendra SETIAWAN (n°3), who could have win their 4th world title, Malaysians players won 21/19 21/14.
The draw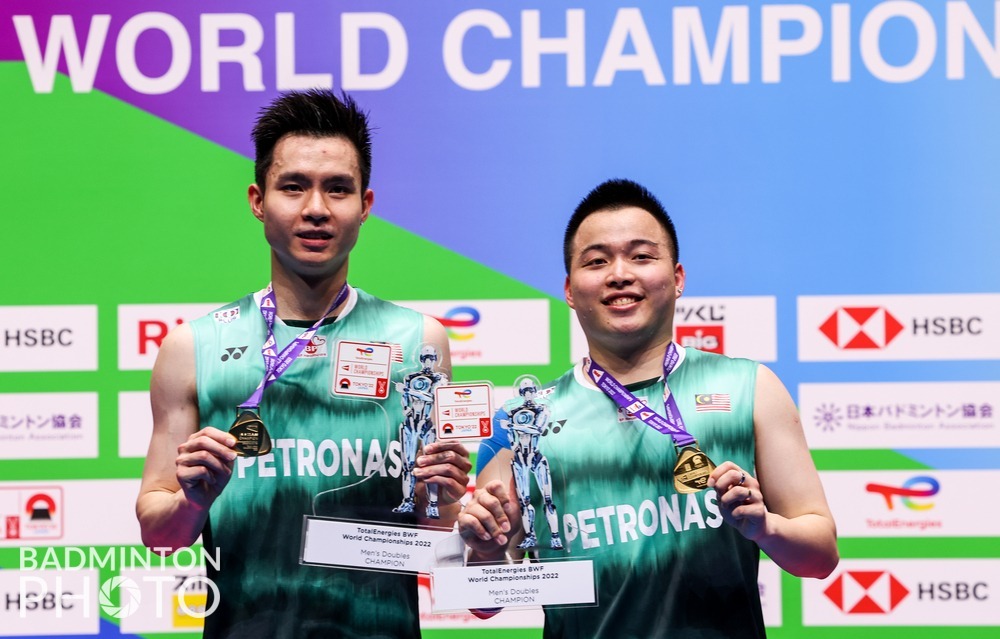 Badminton Photo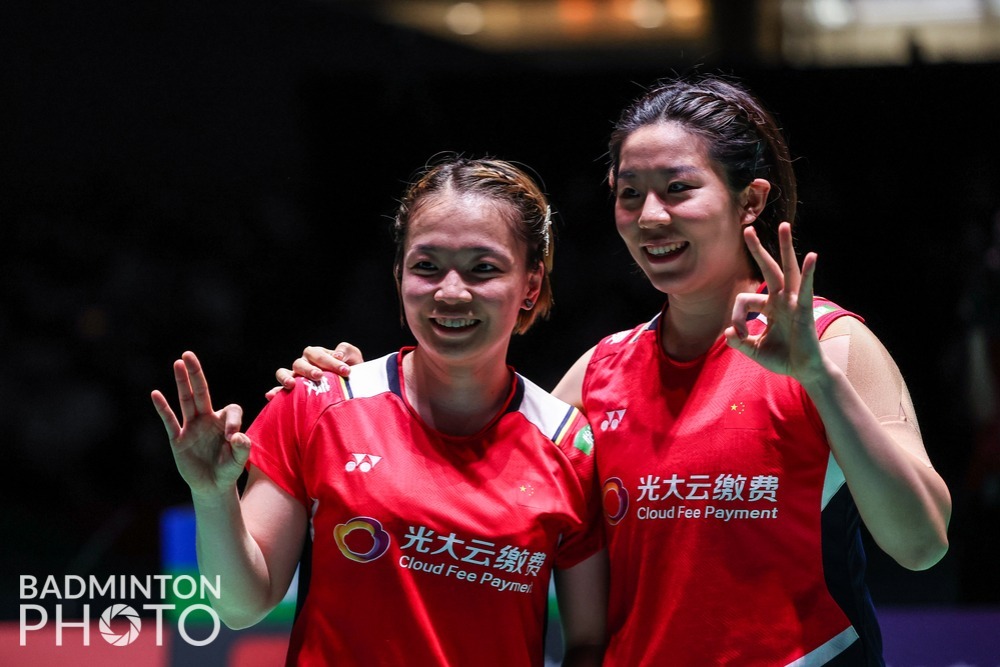 Badminton Photo
Women's doubles
The Chinese pair CHEN Qing Chen/JIA Yi Fan (n°1) keep its title. After 2017 and 2021, the Chinese won a World Championships final once again. Against Coreans KIM So Yeong/KONG Hee Yong (n°4), they take the lead 22/20 21/14.
The draw
Mixed doubles
In mixed doubles, ZHENG Si Wei and HUANG Ya Qiong (n°2) are invicible. Chinese players, who won their 6 last tournaments, become new world champions, after a successfull final (21/13 21/16) against the local players, Yuta WATANABE/Arisa HIGASHINO (n°3).
The draw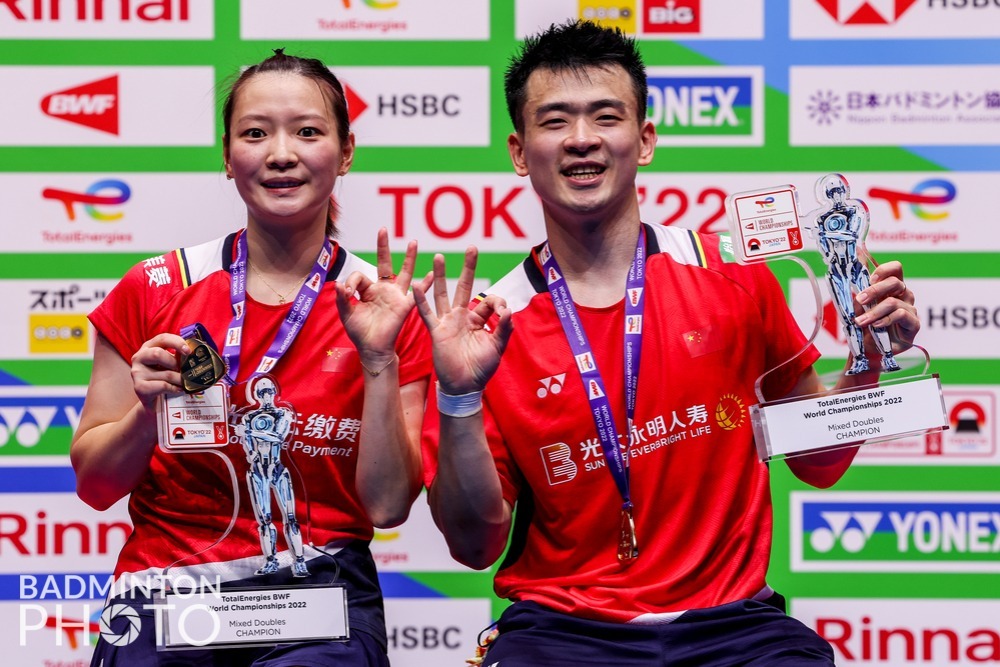 Badminton Photo