18 oct. 2021
Indonesia and China won Thomas & Uber Cup finals
Indonesians won the Thomas Cup, following China at the head of the World Men's Team Championships. For the women, China found again its Uber Cup title.
Uber Cup
After more than 4 hours of fight, China retake the trophy, against Japan, 3-1.
Akane YAMAGUCHI, for Japan, and who will be at the Yonex IFB, leads her team for the first point, against CHEN Yu Fei. Then, Chinese team came back, and won the three following matches, with an incredible two-hour marathon led by CHEN/JIA against FUKUSHIMA/MATSUMOTO.
During the Yonex IFB, we will welcome Japanese players, but also Coreans and Thai, who are Uber Cup bronze medalists. AN Se Young, from Corean team, will be in Paris to try to keep her title !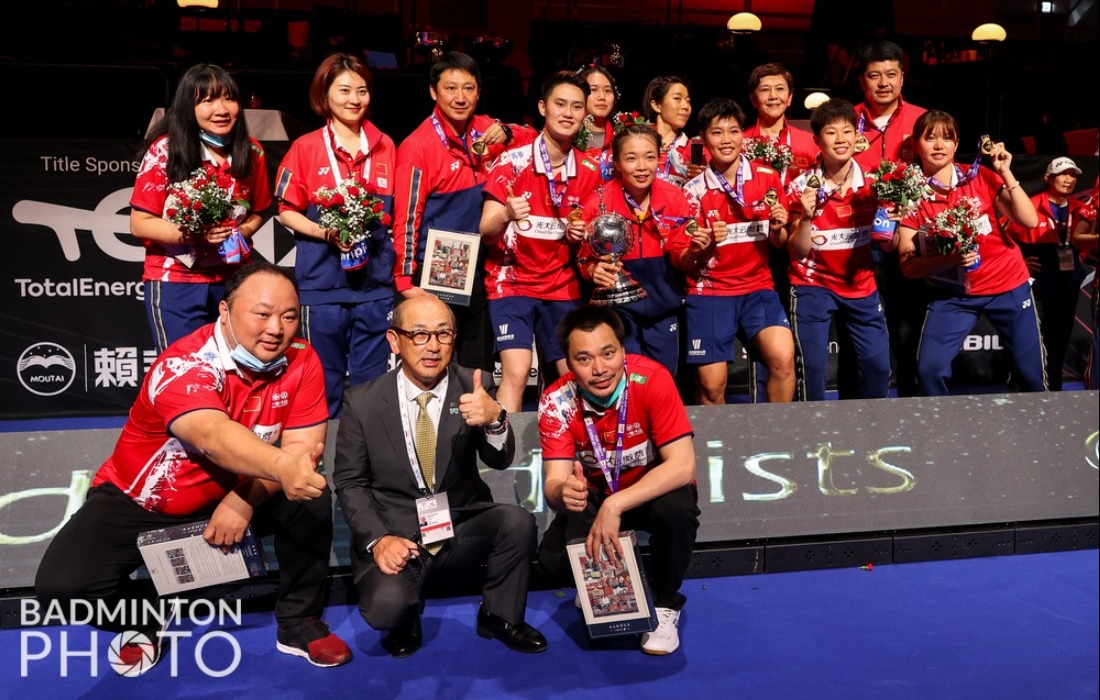 Thomas Cup
Indonesian team, with Anthony Sinisuka GINTING won the Thomas Cup in Aarhus. With only 3 games, they finally get the trophy (3/0) against China.
GINTING was first to enter the court. After 3 sets and 1h17, he gave the first point to his team, following by the ALFIAN/ADRIANTO pair. Jonatan CHRISTIE concludes ! The Indonesian player, used to Yonex IFB, will be in Paris next week also for the medal !
Danish and Japanese players, bronze medalists, will also be part of the Yonex IFB in Paris for an entire week of Ultra Show !