05 oct. 2021
The draws are known !
From October 26th to 31st, best badminton players will be in Paris, for the Yonex French Open. Olympics players will be there !
Men's singles
Best men's singles badminton players will be there ! Number 1, Kento MOMOTA (Japan), number 2 and Olympic Champion Viktor AXELSEN (Denmark), lumber 3 Anders ANTONSEN (Denmark)… All of them will be in Paris !
Click here for the draw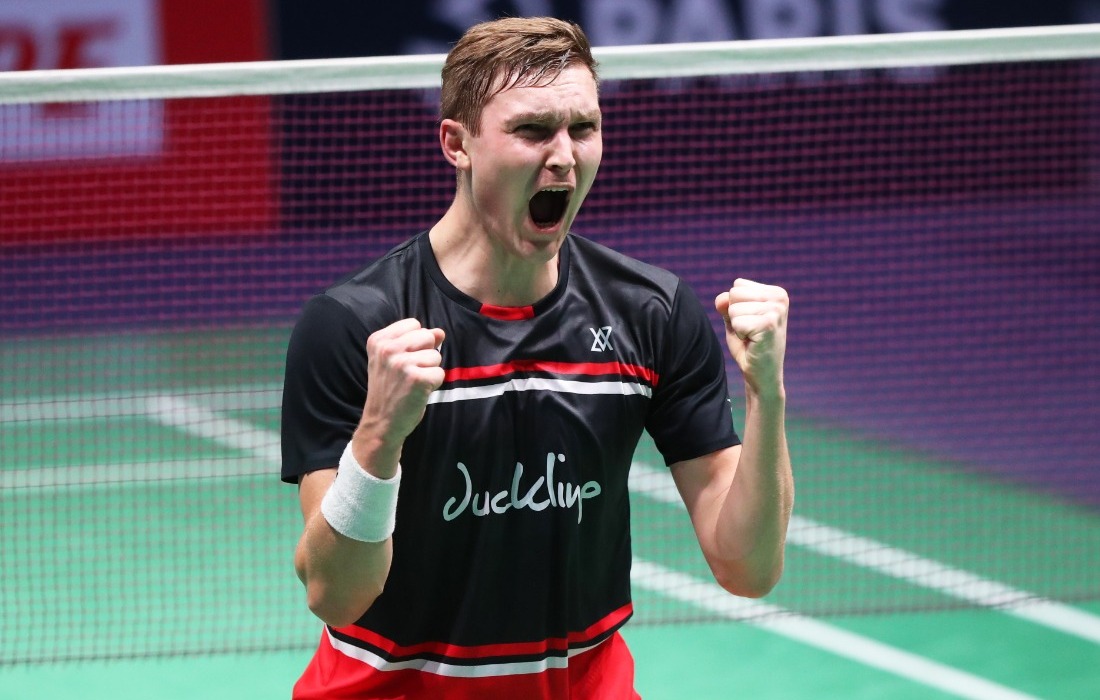 (c)BadmintonPhoto
Women's singles
Korean player AN Se Young (n°8), winner in 2019, will defend her title again ! In this draw, she could be faced to Mia BLICHFELDT (n°12 – TDS 7). Seeding n°1, Akane YAMAGUCHI (Japan), for her first game in the competition, will face KIM Gaeun (n°17), she defeated this summer at the Olympics Games. Regular player at French Open, V. Sindhu PUSARLA (n°7), seeding n°3, will be there another time, after winning the bronze medal at the Tokyo Olympic Games.
Click here for the draw
Men's doubles
Number 1 SUKAMULJO/GIDEON would like to conserve their title at the Yonex French Open this year again ! Bronze medalists at Olympic Games, the pair CHIA/SOH (n°8 – TDS 4) also have chances to reach the podium in Paris. Silver medalists at the Yonex French Open 2019, the Indians SHETTY/RANKIREDDY (n°10 – TDS 5) also would like to take a place in the quarter finals !
The only European pair, ASTRUM/RASMUSSEN (n°11 – TDS 6) should reach the quarter finals, before facing, eventually, the Indonesian SETIAWAN/AHSAN (n°2), who would like to get a medal, after ending at the 4th place at the Olympic Games.
Click here for the draw
Women's doubles
Corean players in the high part of the draw ! Seeding 1 and 2, Yonex French Open finalists in 2019, also semi-finalists this summer in Tokyo – LEE/SHIN (n°4) and KIM/KONG (n°5) - should live up to their status as favourites. LEE Sohee and SHING Seungchan could face the STOEVA sisters (n°12 – TDS 5), regulars of the competition. As in 2018, the Bulgarian players would like to reach the semi-finals. English players SMITH/BIRCH (n°14 – TDS 6) will be opposed to Anne TRAN/Margot LAMBERT, the new French duo for their first game.
Click here for the draw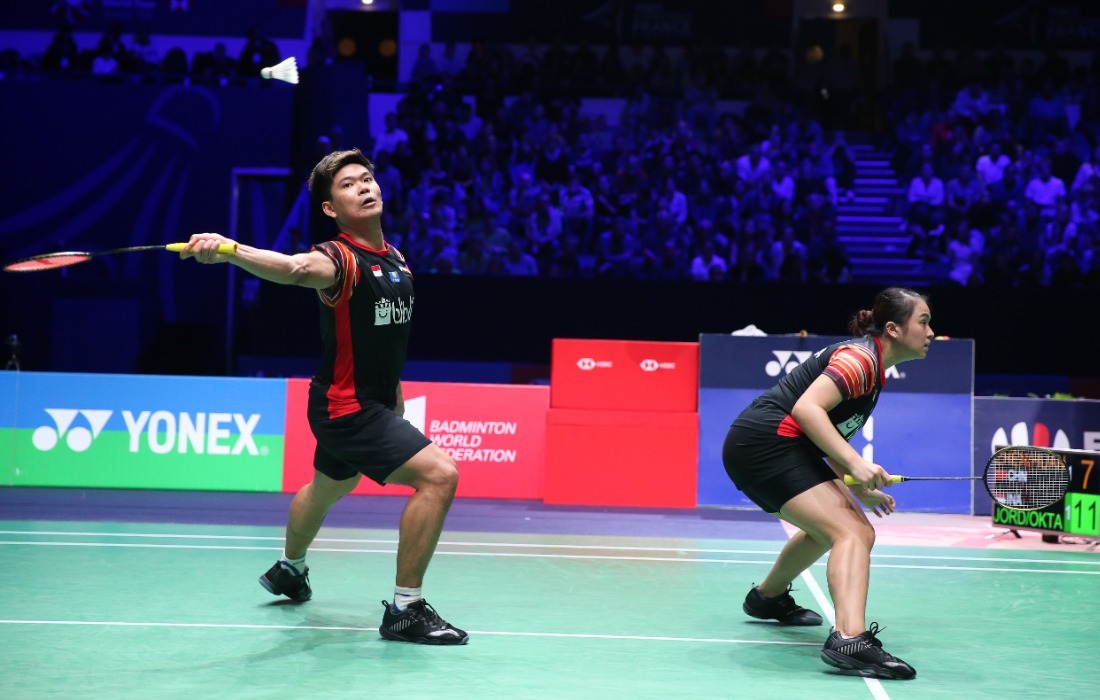 (c)BadmintonPhoto
Mixed doubles
Indonesian mixed doubles JORDAN/OKTAVIANTI (n°4), French Open winners in 2019, will be in Paris to defend their title ! Number 3 and World Tour Finals winners in 2020, PUAVARANUKROH/TAERATTANACHAI (TDS 1 – Thailand) will try to get a new title at the French Open. French players, Thom GICQUEL et Delphine DELRUE (n°10) also want to get a medal in Paris, at home,
Click here for the draw