28 mars 2021
Orleans Masters : The winners
After a week of competition, Orleans Masters finals are over and the winners are known. Busanan ONGBAMRUNGPHAN, Toma Junior POPOV, LANE/VENDY, KITITHARAKUL/PRAJONGJAI and CHRISTIANSEN/BØJE are the winners of this Super 100.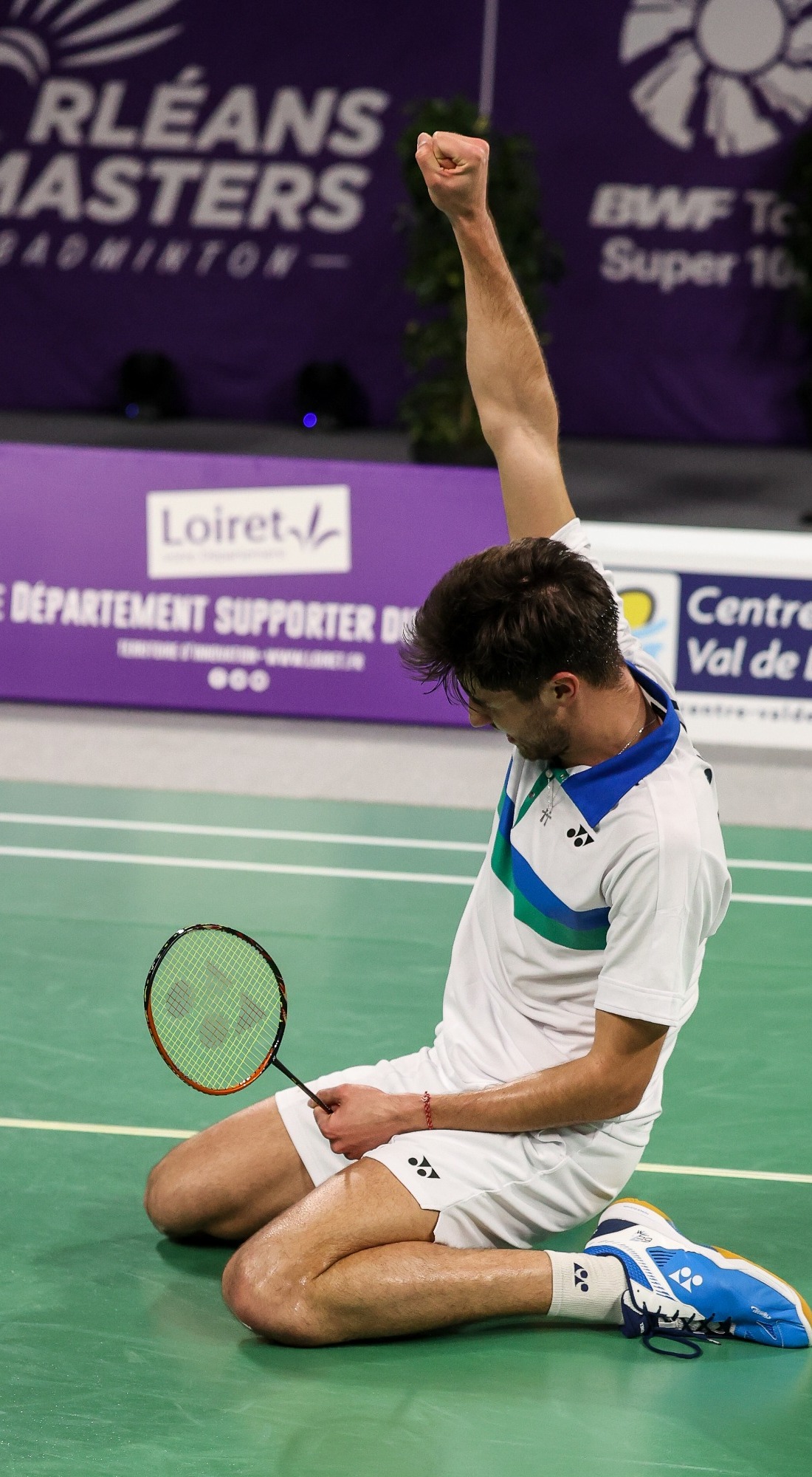 Men's singles
In final, French player Toma Junior POPOV (n°47) plays against Denmark's Mads CHRISTOPHERSEN (n°108). Winner of Saarlorlux Open in november, Tomi takes the lead 11/8 at the beginning. CHRISTOPHERSEN wanted to take the second game (15/19) but doesn't manage to conclude. The French win it 23/21.
POPOV is dominant, and still attacking his opponent during the third game, without precipitation. Mads CHRISTOPHERSEN is in a difficult position. Toma Junior POPOV can add a new trophy, he wins his first Orleans Masters, 23/21 21/13 !

Men's singles draw >>
Women's singles
The young player Line CHRISTOPHERSEN, who did a really good tournament, lead the match during the first game, against the third seed, Busanan ONGBAMRUNGPHAN, 21/16. The Thai player come back in the second game, 21/15. Line CHRISTOPHERSEN pushes her opponent in her limits to come back to score, 20/19 in the third game. But ONGBAMRUNGPHAN, ranking n°13, took this ultimate game and win the Orleans Masters final 16/21 21/15 21/19.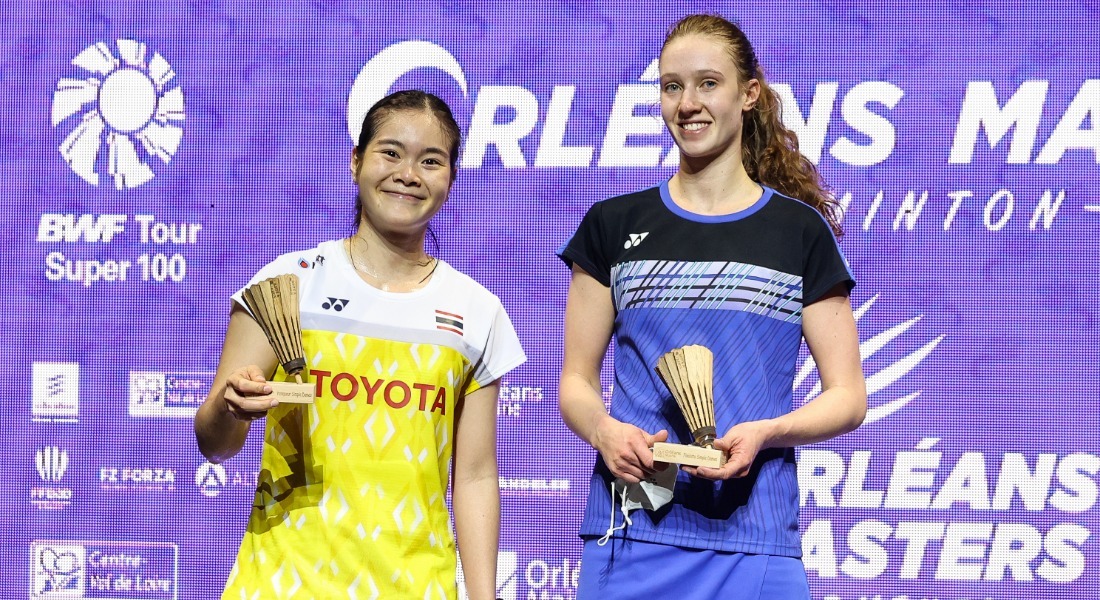 Badminton Photo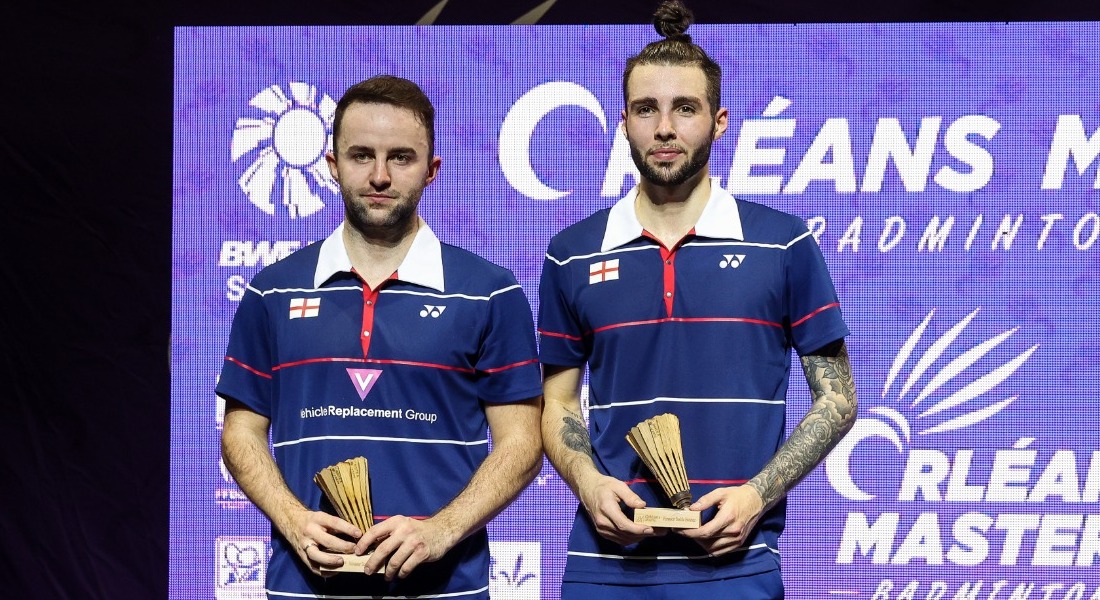 Badminton Photo
Men's doubles
The young Indian pair Krishna Prasad GARAGA/Vishnu Vardhan Goud PANJALA, are still causing a sensation by winning the first game 21/19, against Ben LANE/Sean VENDY (n°18). The English, who recently were silver medalists of BWF World Tour Finals, don't give up and take the second game 21/14. During a though last game, LANE and VENDY manage to make the difference to win their Orleans Masters final 19/21 21/14 21/19.

Men's singles draw >>
Women's doubles
Orleans Masters winners in 2018, this tournament is well-known by STOEVA sisters. But today, they didn't manage to win against Thai. Jongkolphan KITITHARAKUL et Rawinda PRAJONGJAI quickly make the difference, prevent Gabriela et Stefani doing their attack. The titre is for Thai, 21/16 21/16.

Women's doubles draw >>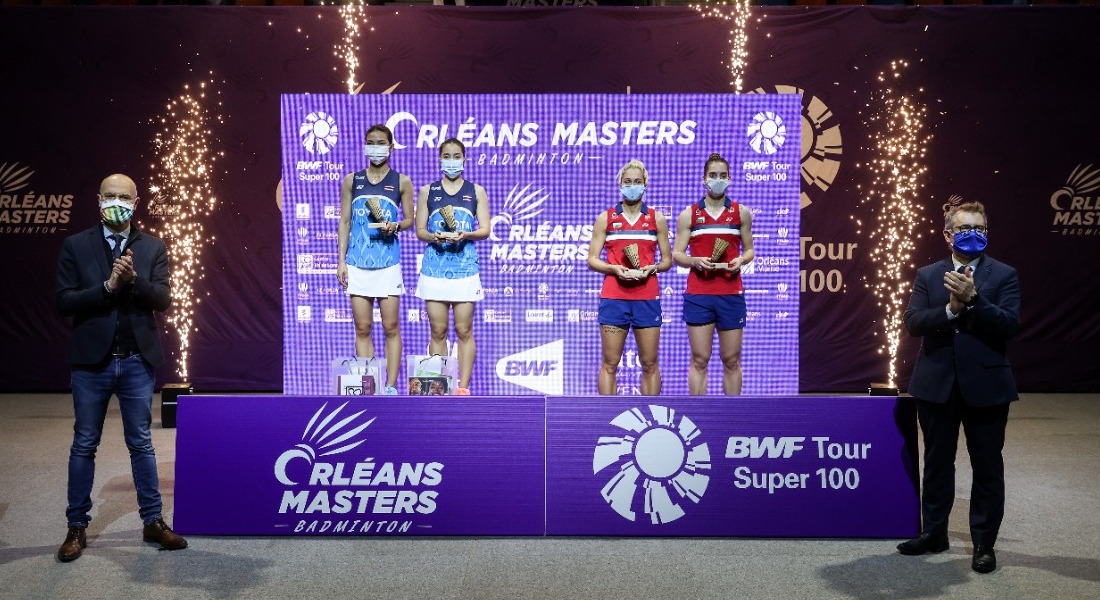 Badminton Photo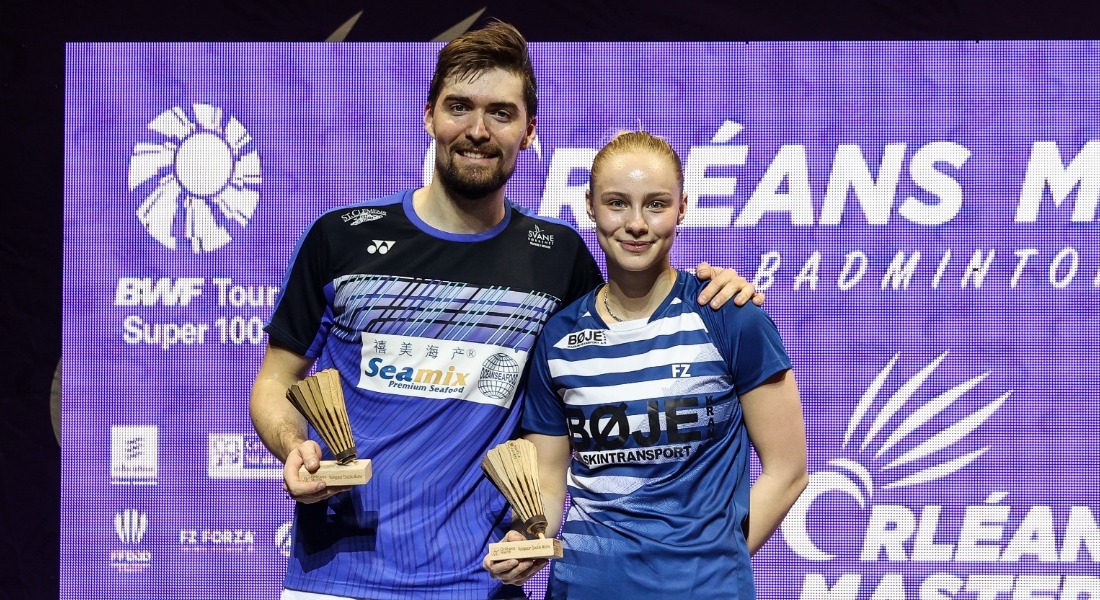 Badminton Photo
Mixed doubles
In conclusion of this day, a 100% danish final. Mathias CHRISTIANSEN and Alexandra BØJE, seventh seed, perfectly manage their match, putting their opponents, Niclas NOHR and Amalie MAGELUND in difficult position. The win is for the the duo CHRISTIANSEN/BØJE 21/13 21/17.

Mixed doubles draw >>